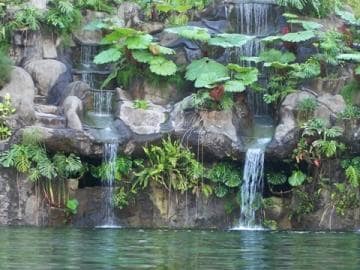 A weekend outside of Heredia
Are you looking to get away from the hustle and bustle of fast-paced Heredia? Costa Rica is one of the most diverse countries in Latin America, and in a matter of hours you can find yourself at the beach, rainforest, volcano, or mountains. Public transportation is also very reliable and relatively comfortable and will take you across the country and back for just a few dollars.
If you're looking to escape the city and relax on the beach sipping juice from a coconut, Manuel Antonio is a great option. It is a small beach town with a world-renowned National Park and many different restaurants and bars to keep you entertained. If you want to study Spanish in a more slow-paced environment, I recommend taking classes at Intercultura's Sámara Language School. Sámara Beach was voted one of the most beautiful beaches by TripAdvisor and there you can brush up your Spanish skills and enjoy the beach since it is located directly on the sand!
Arenal is a fantastic spot if you're into hot water springs and La Paz Waterfall Lodge offers many waterfalls, a zoo, and a luxurious resort to stay the weekend. For a nice day trip from Heredia, check out Poas Volcano and see the sulfuric lake in its crater.
No matter where you travel in Costa Rica, you will always have the opportunity to meet great people, eat delicious food, and learn Spanish. What can be better than that?