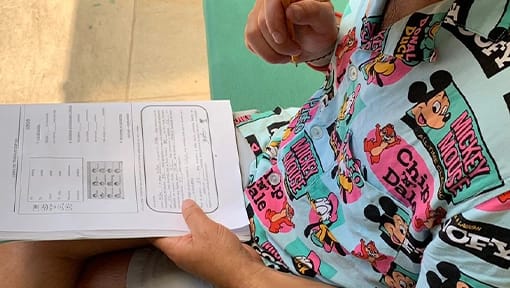 Accelerating Spanish Proficiency: Intensive Language Courses in Costa Rica
If you're focused on accelerating Spanish proficiency, learning the lingo in Costa Rica is one of the best ways to get the skill locked and loaded into your linguistic arsenal. But why should language learners choose a language immersion program in Costa Rica, and what are the benefits they stand to gain? This article looks at the main benefits of language immersion programs and why they should be the number one option for foreign language learners!
Learning a new language is always an exciting journey, but immersing yourself in it by visiting the country of the target language is a much more rewarding experience than taking online lessons. In fact, it's one of the fastest ways to learn a new language. Since native Spanish speakers will surround you, you'll also gain valuable cultural experience, which will help you better understand the language and its unique nuances.
Why Consider An Intensive Language Course in Costa Rica?
Aside from the tropical beaches and warm weather, Costa Rica also holds the keys to an amazing discovery of unique culture and rich history. It's one of Central America's most developed countries, so while you're working on perfecting your Spanish proficiency, you'll get to experience local life (in the native language) while never feeling like you've wandered too far off the beaten path.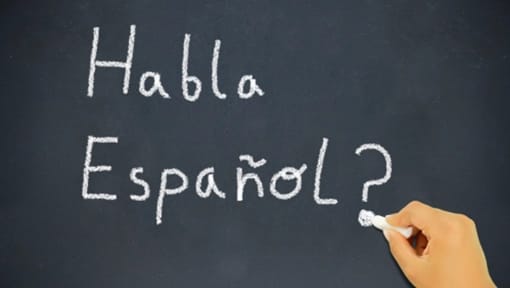 The Benefits of a Language Immersion Program at a Spanish Language School in Costa Rica
An intensive language course can benefit you in a plethora of ways. Besides growing independent of an interpreter while traveling, you'll also improve your mental flexibility, expand your critical thinking skills, and promote your non-verbal problem-solving skills.
Here are some overall benefits of language immersion programs:
Promoting Global Citizenship
Language immersion programs have emerged as powerful facilitators of the global citizen mindset. Unlike traditional language classes characterized by passive learning, these immersive programs offer a dynamic and engaging approach.
At the heart of language immersion is the emphasis on real-life language usage. Students are not confined to their seats, jotting down notes and completing assignments. Instead, they are encouraged to actively participate in various interactive activities that bring the language to life. By immersing themselves in authentic cultural contexts, learners gain a profound understanding of language nuances and cultural subtleties simultaneously.
This unique approach allows individuals to forge a connection with not just one but two languages and cultures. By navigating the intricacies of multiple linguistic and cultural landscapes, learners broaden their perspectives and enhance their ability to adapt and connect with diverse communities. The immersive experience nurtures a sense of global citizenship, fostering appreciation, empathy, and open-mindedness toward different cultures and people.
Access to New Opportunities
Mastering a language within its cultural context offers a gateway to a world of possibilities, including the exploration of new dialects and slang. In contrast to merely grasping basic grammar, students delve into the very essence of the culture intertwined with the language they are studying.
By immersing themselves in the cultural aspects of the language, students gain a comprehensive understanding that extends beyond textbooks and formal instruction. They become attuned to the subtle nuances, idiomatic expressions, and colloquialisms that shape everyday conversations. This deeper level of linguistic proficiency equips them with the ability to connect with native speakers on a more authentic and personal level.
The benefits of this cultural immersion extend far beyond the classroom. Whether students return to their hometowns or embark on journeys to new countries, they carry a rich tapestry of cross-cultural understanding. They possess the tools to navigate and appreciate diverse cultural landscapes, fostering meaningful connections and building bridges between communities.
Additionally, the knowledge of multiple languages and cultures nurtures mental flexibility and openness. By adapting to different linguistic structures and ways of thinking, students become more adept at embracing novel concepts and unfamiliar cultures. This adaptability is an asset in an increasingly interconnected and multicultural world, enabling individuals to thrive in diverse environments and foster intercultural dialogue.
Promotion of Diversity
Learning Spanish through a language immersion programs inherently embrace the principles of diversity and inclusion. Learners deeply understand its cultural context and nuances by immersing themselves in another language. This comprehensive approach fosters language proficiency and facilitates cultural appreciation and understanding.
A sense of inclusion and appreciation can be fostered by creating an environment where students can learn about the culture of the country they are studying in and promote their unique cultural heritage. This reciprocity makes individuals feel valued and respected, contributing to a more harmonious and diverse academic community.
Improvements in Native Language Skills
According to a study by NPR, dual-language students demonstrated superior English-reading skills compared to their single-language counterparts. Jennifer Steele, the researcher responsible for the study, suggests that this advantage may stem from learning two languages, enhancing students' overall awareness of language mechanics and structure.
In a separate experiment conducted by Gigi Luk from Harvard, children studying English as a second language were found to have a weaker grasp of English vocabulary. However, intriguingly, the study revealed that bilingual students exhibited comparable proficiency in decoding text. Luk theorizes that this phenomenon can be attributed to bilingual students' enhanced problem-solving abilities.
These findings shed light on the cognitive benefits of learning the Spanish language in Costa Rica. The ability to navigate and comprehend two languages cultivates a heightened awareness of language, bolstering students' reading and writing skills.
Ready to Learn Spanish Like a Local?
At Intercultura Costa Rica there's a unique opportunity at hand when you choose to accelerate your Spanish language proficiency through an intensive language course in Costa Rica. Although learning a new language can be a tedious experience for international students, an immersion program allows students to stay true to their native language and culture whilst exploring a whole new world.
With an opportunity to learn about another culture through the use of its native language, students can more easily get to grips with the nuances of the target language, effectively deploying cross-cultural learning skills and expanding their horizons at the same time.
Author Bio:
Sean Patrick Hopwood is a language polyglot and the CEO of Day Interpreting, an on-demand interpreting company.