SPANISH IMMERSION FOR KIDS
A camp-style Spanish program for young learners!
With our Family Spanish Immersion Program children will take our customized Spanish program for kids and or teenagers. These camp-style classes are multi-level groups, in which the primary focus is to conduct learning-based activities and games in Spanish. Your child will study the basics in a fun, motivating and social context with other children around their age. More importantly they will be speaking and hearing Spanish throughout the class time, developing conversational fluidity in a natural, intuitive setting.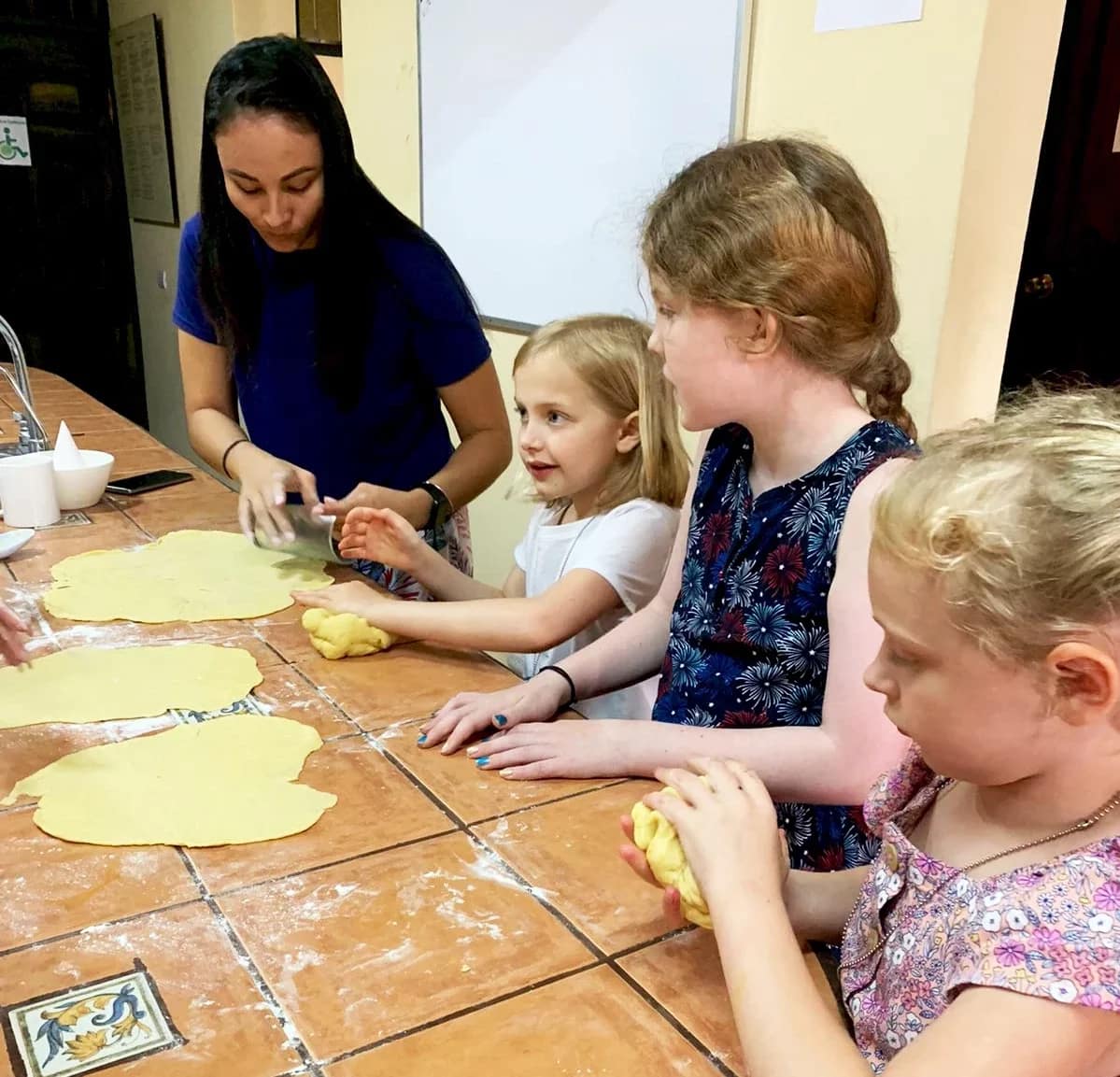 WHAT YOU NEED TO KNOW ABOUT OUR FAMILY SPANISH IMMERSION PROGRAM
A combination of in-class learning and outdoor activities based on the group level
As in our adult Spanish programs we use the communicative approach in our Spanish immersion program for kids. Activities may take place around town and on the beach.
What's included:
Sports, arts & crafts, storytelling, beach games, treasure hunts, environmental hikes and more;
All materials
What's not included:
No in-water activities if you choose our Samara Beach Campus
Costs for special field trips with transport and entry fee, in which case parents will cover any additional costs.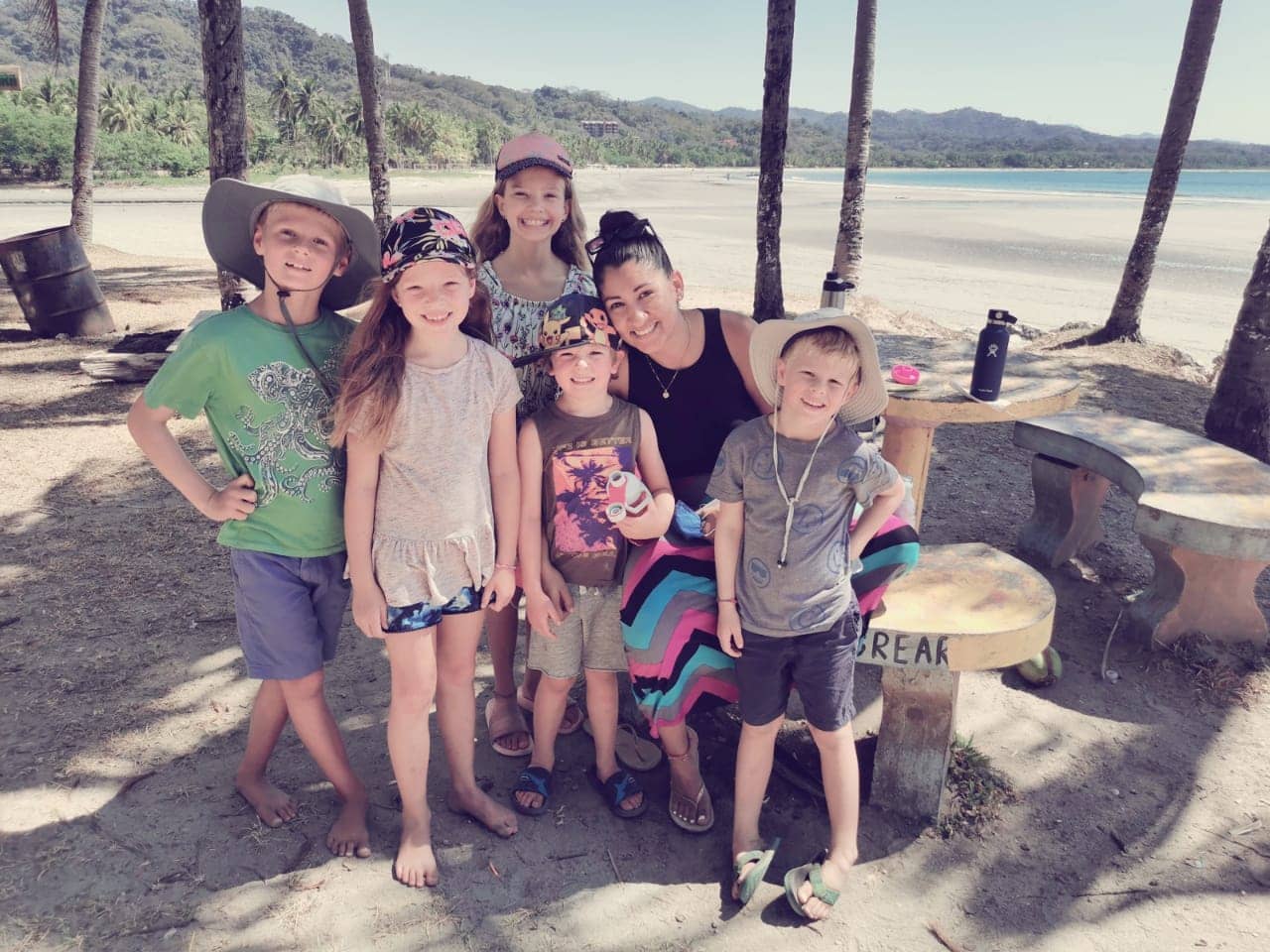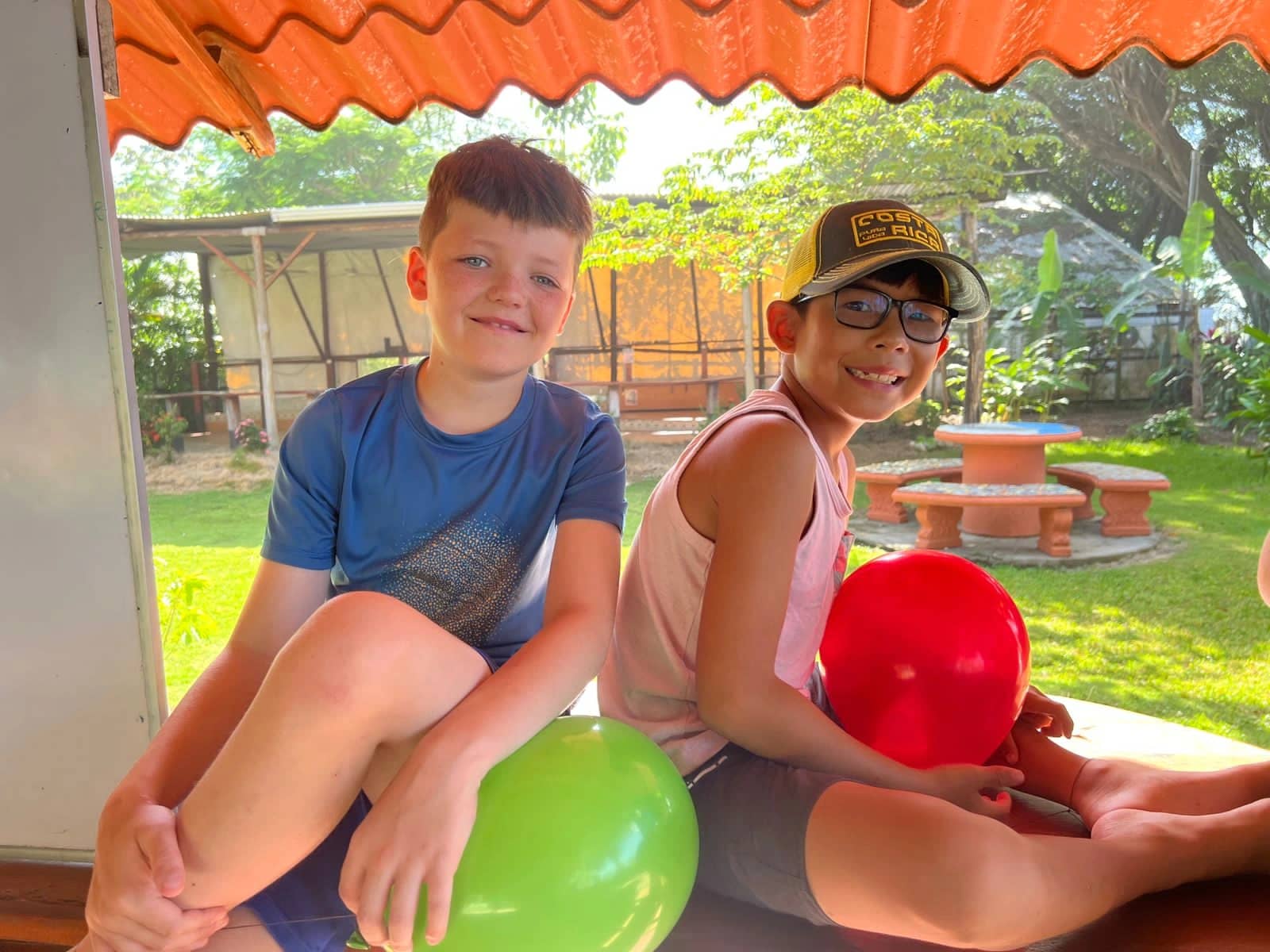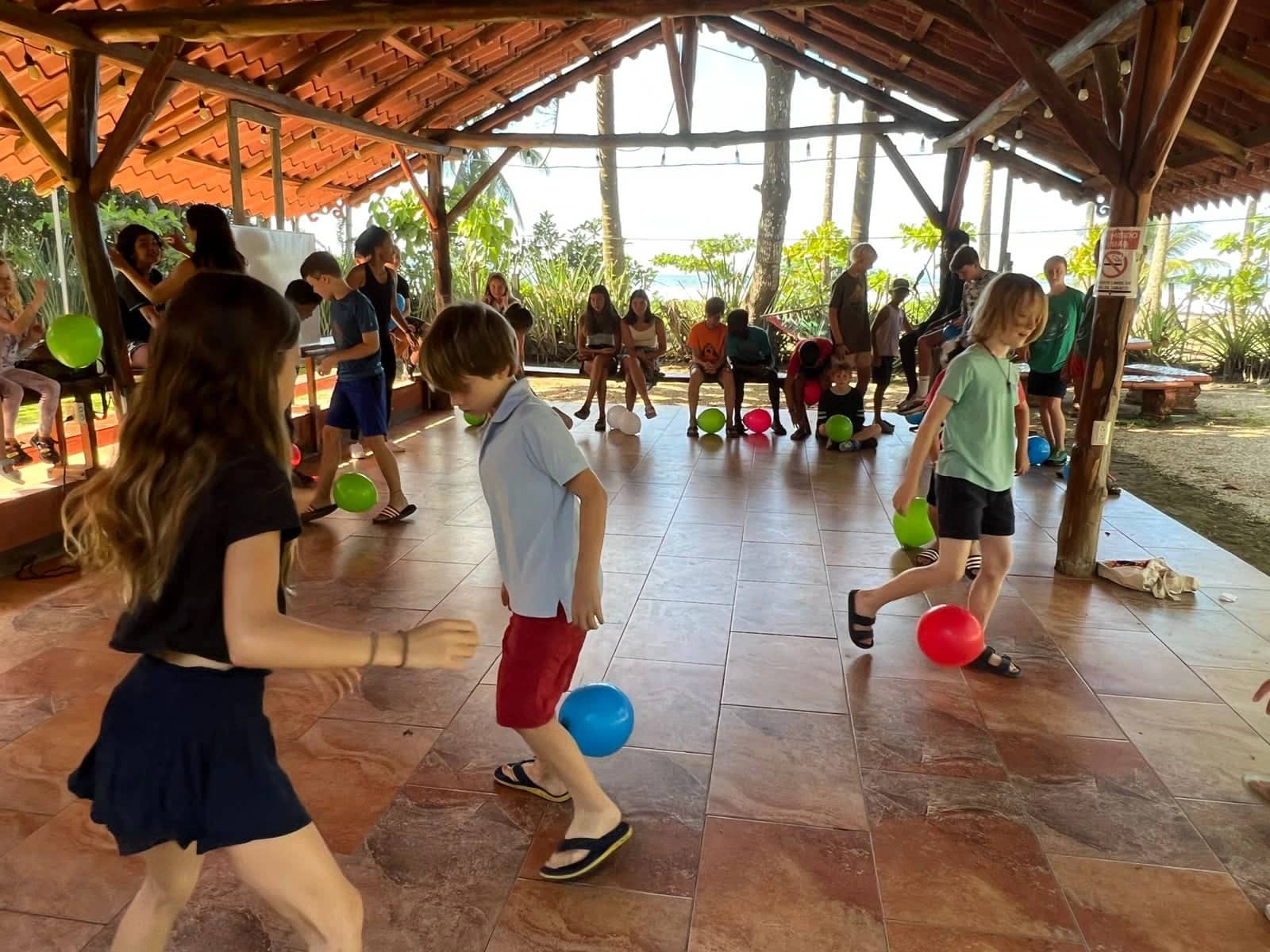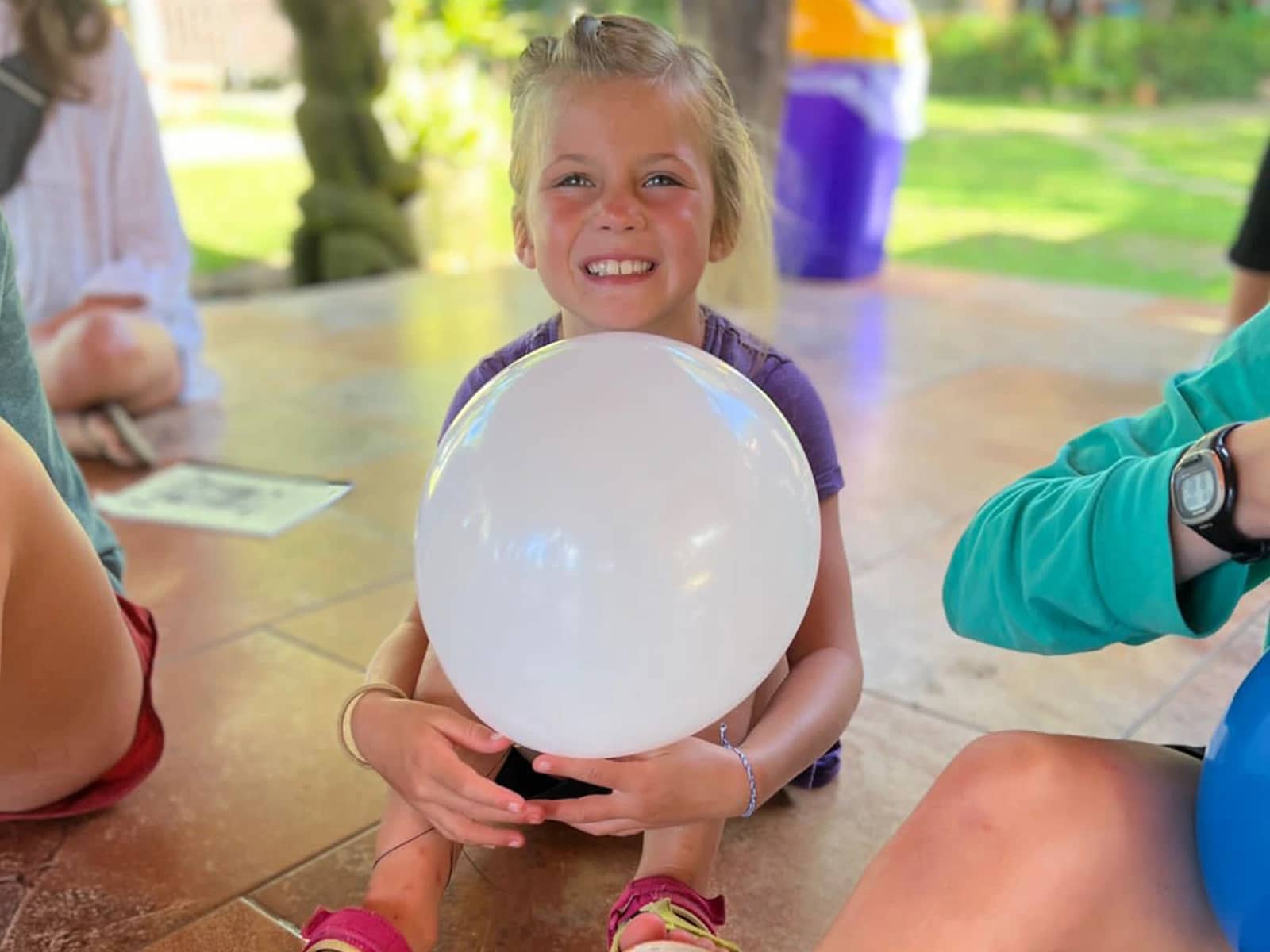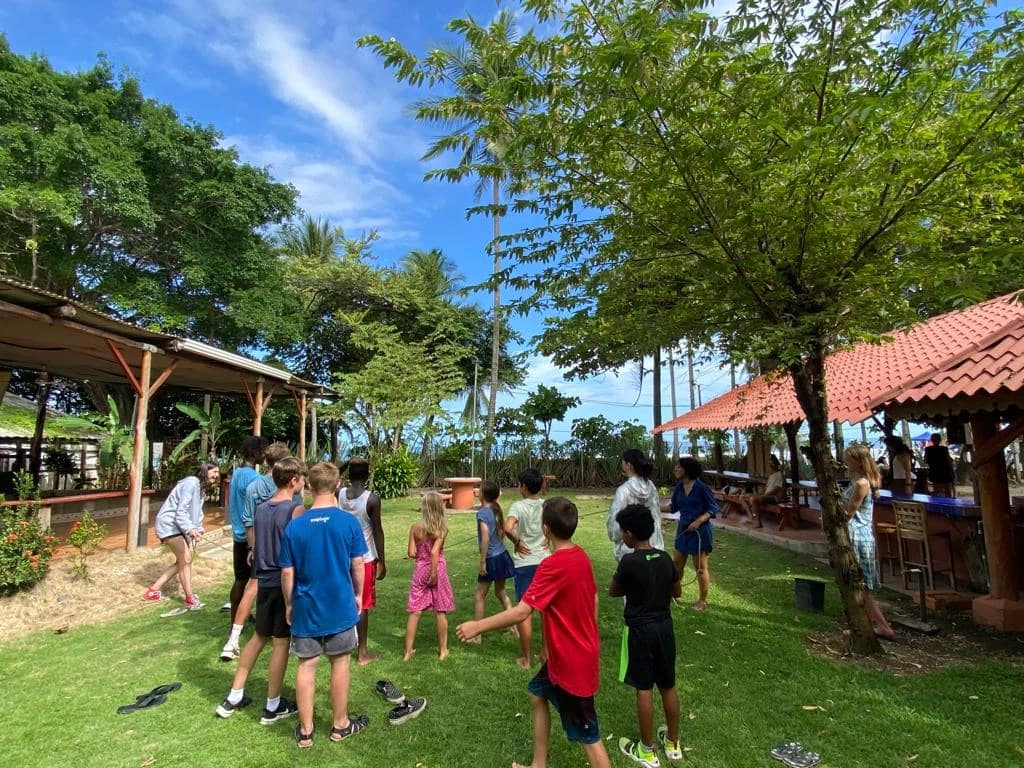 Multi-age classrooms similar to Montessori
In our Spanish program for kids Students will be placed in a group based on their age, maturity and Spanish level during the placement evaluation here on site. Middleschool and Highschool grade levels are not used as a placement factor.
Course content is based on the language levels of each student, and as such, ages within each classroom may vary, and we expect both kids and parents to be flexible and respectful of age and any other differences (ethnicities, native languages, religion, disabilities, gender expression, etc). We believe that student diversity in all areas can only enhance the linguistic, social and cultural experiences that children are exposed to at our camp. Our teachers are skilled at managing multi-age classrooms, with units and activities suitable for each age group, similar to many Montessori classrooms. If, however, you want your child to be only with children at his own age, we recommend exploring standard elementary or high school options, which we can help arrange.
LODGING FOR YOUR SPANISH IMMERSION FAMILY VACATION
HOMESTAY ACCOMMODATION
We have a limited selection of homestay families in Sámara who can accommodate families, as houses are small and have little space for hosting another family. The host families that have enough space to host an entire family is because they no longer have their own children living with them. But often they have grandchildren visiting the house with whom the children can play and practice the language.
Please inquire about availability before enrolling. For families who are travelling with children of 8 years or older we usually recommend homestay lodging . This limitation does not apply for a single parent travelling with just one child. In that case parent and child can be assigned to any homestay family and will share a room, in consideration of preferences and availability.
STUDENT RESIDENCE & APARTMENTS
We also offer rooms with AC and private bathroom, shared kitchen and social areas, in our lovely student residence right next to the beach campus, or fully equipped student apartments diagonal opposite the Heredia school.
There are also many hotel and Airbnb options in both Samara and Heredia, and we are happy to help with suggestions.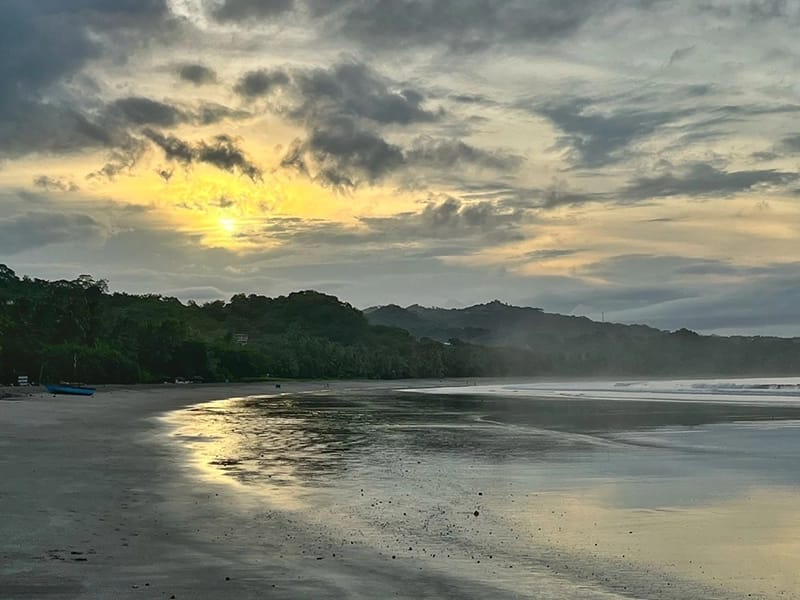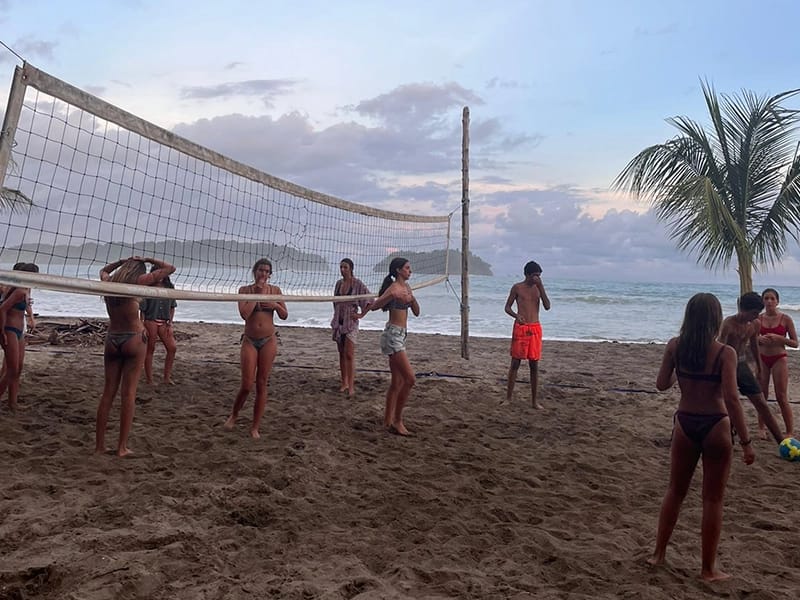 FAMILY FEEDBACK ON OUR SPANISH PROGRAM FOR KIDS
A TRIP ADVISOR REVIEW
Read the full review on Trip Advisor!
"This is our second year in a row studying Spanish in Intercultura schools. We had such an unbelievable experience and today, our last day here for this year, we are going kayaking/ snorkeling. The weather is beautiful, the school is right at the beach. My son took surfing lessons and played soccer with other kids at the school. So many lovely families come here, a great relief after our winter in NYC public middle school. My older son did the teen program again and had a great time. So many activities and being away from home for 2 weeks gave him a little sense of independence ( the group is highly supervised and very well cared for by the counselors from the time they arrive until they return home). We're planning for my younger son to do the teen program next year when he'll be 13. He's already looking forward to it."  Sámara Beach Campus, visited 2022 and 2023
MIKE DUGAS & FAMILY
"Super program! My kids learned sooooo much. Just today, I was reviewing verb conjugation with Patrick (aged 8) and he not only remembered what he learned, he asked me to teach him how to conjugate verbs para tuteo. I am also teaching him how to conjugate verbs in the preterito, infinitivo y futuro. Que magnifico!" Heredia City Campus, visited 2019 and 2020, mikedugas77@gmail.com