Top 7 Business Process Outsourcing Jobs for Spanish Speakers
By Sean Hopwood for Intercultura Costa Rica Spanish Schools.
If you're fortunate enough to speak the Spanish language fluently, you may (or may not) know that your unique language skills can open up new doorways of opportunities to pursue professional growth.
Although speaking any foreign language can significantly benefit your career, Spanish is one of the most in-demand languages in the world, which is why there are various intrinsic motivations for learning the Spanish language.
In this post, we look at the best Business Process Outsourcing jobs, short BPO jobs, for Spanish language speakers, highlighting just how far you can go if you're a speaker of this beautiful language!
Why is Spanish so Important for BPO Jobs and International Business?
Spanish is used as the primary language in more than 20 countries. It's also widely spoken in the USA, where roughly 30% of the population is Hispanic. It's no secret that the Spanish language is fast becoming one of the most sought-after language skills in the world. The US Hispanic population is estimated to be around 55 million (and growing), and this percentage of the population needs access to services in their native language. This highlights the importance of Spanish language skills and Spanish-speaking employees in the global workplace.
The US is also the largest trade partner to many Spanish-speaking countries, including Panama, Venezuela, Mexico, Costa Rica, and the Dominican Republic. Businesses that trade in these countries all need to bring Spanish speakers into their workforce to facilitate smooth conversations and business deals with the Hispanic population. And this is where business process outsourcing and your Spanish skills come in!
With an abundance of BPO career choices involving the Spanish language, here are 7 opportunities you might want to consider!
What are the Top Business Process Outsourcing Jobs for Spanish Speakers?
Here's a look at career avenues that rely heavily on multilingual business solutions offered by the BPO sector:
#1 – Customer Service Representatives
There's an ever-growing window of opportunity in the outsourcing business, and with your Spanish language skills, you can tap into this proverbial gold mine working for a BPO provider. Many outsourcing providers have openings in customer service jobs for professionals that speak other languages outside of the official language.
Many businesses in the USA see Spanish as their second most valuable business foreign language, and they need native Spanish speakers to aid their global customer base.
In our age of increasing globalization, many organizations need Spanish language skills to help grow their international presence in sectors like IT, retail, marketing, and finance. Your Spanish-speaking skills can help global businesses transcend the language barrier between local and Spanish-speaking populations.
#2 – Spanish Interpreter or Translator
You can pursue a career as a translator, interpreter, content writer, or editor with your Spanish language skills. The demand for Spanish language interpreting and translation has been growing consistently over the last few years, and there's no indication of a decline in the near future. If you speak Spanish along with one other language, there's an opportunity for you to enter the translation and interpretation market operating in the field of multilingual BPO services!
Naturally, you can also specialize in a field such as financial, legal, technical, literary, or academic translation, which all pay more than general roles for Spanish translators. Working as an interpreter for Spanish-speaking medical professionals is another possibility when it comes to career paths. Spanish interpreters can also offer remote interpreting services if they choose to become phone interpreters or VRI interpreting specialists with their Spanish language skills.
#3 – eCommerce Support Agent
eCommerce brands are well known for engaging with global audiences that speak a variety of foreign languages. People from all over the world buy products from online stores, and this almost always means brands need to offer their customers foreign language customer service solutions and multilingual call center services.
#4 – Healthcare Services Support Agent
The United States population is a prime example of an amalgamation of people from different cultures and regions of the world. And it's also due to this diversity and array of foreign languages that hospitals and healthcare institutions need multilingual call center staff that can communicate in languages like Chinese, German, French, Spanish, and Arabic, to name but a few.
#5 – Financial Assistant
The finance sector connects thousands of people from all across the world that speak other languages than English. When there's an objective to provide customers with a safe and secure environment where they feel understood in their native language, there's a need for multilingual customer support. The demand for multilingual call center services offered in foreign languages has increased exponentially over the last few years.
#6 – Transportation Administrator
Transportation industries are also expanding. To provide services and products to customers of different ethnicities and who speak different languages, companies such as online taxi and car sharing services need help through professional multilingual support centers. Not just tourists but even people in their communities rely on such amenities, and communication with drivers who are not fluent in the English language is difficult. Multilingual customer service is important to the transport industry. This improves service providers' relationships with their customers.
#7 – Embassy Representative
Foreign embassies always hire locals for an array of tasks, and a career working at a Spanish embassy offers competitive salary prospects and great job perks. There are more than 20 Spanish-speaking countries in the world, and more than 70 nations have measurable communities that speak Spanish as their primary language.
Although there are many embassy roles available for Spanish speakers, the majority of them are administrative in nature. This means that aside from your Spanish skills, you'll also need some other qualifications and skills to land a job at an embassy.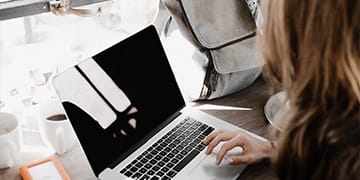 Ready to Embrace Spanish Language Jobs in the BPO Sector?
Your Spanish language skills will ensure you're able to showcase yourself as a global employee, which significantly enhances professional opportunities. These days, studying Spanish is one of the highest-returning investments professionals can make in their careers.
If you need to brush up on your Spanish skills, Intercultura Spanish Schools offer online and in-person classes at two beautiful campuses in Costa Rica – one on the beach, the other in the city.
There might be plenty of compelling reasons for studying Spanish, but employability is one that really makes bank. Spanish language skills can come in handy in virtually every career field, and in some cases, certain jobs require Spanish fluency, especially if you want to work within the business process outsourcing sector.
If you are a Spanish speaker with excellent communication skills, there are so many BPO jobs you can apply for. From working for government agencies to taking up a role as a customer service representative, there's a high demand for professionals that understand and speak Spanish!