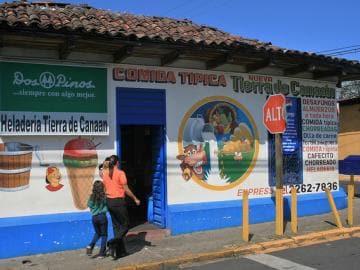 Visit Colonial Barva this weekend
With its colonial feel and old-fashioned ambiance, Barva is a must-visit if you enjoy exploring a town with deep cultural roots. Surrounded by vast coffee plantations, coffee cultivation is this town's main industry. However, many locals are also known for being excellent artisans and craftsmen. Recently in an attempt to beautify the town's Central Park, different Costa Rican artists from all across the country donated statues to help give the park a face-lift.
Though a small town, Barva has all the modern conveniences of a city and with its close proximity to both Heredia and San Jose, reaching this stunningly pretty town is no problem at all. Catch a bus from Heredia for a 10-minute trip to Barva.
For more information, please click here.