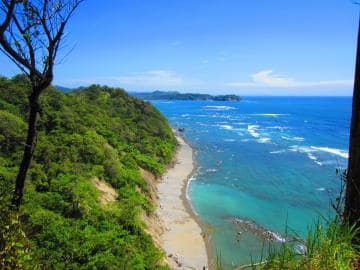 Make the Move to Costa Rica
Have you ever thought about leaving your home country or wondered what life abroad could be like? Many Americans, Canadians and Europeans relocate to Costa Rica for its climate, safety, people and incredible biodiversity. While many Costa Ricans speak English and a growing number are learning French and German, it is much easier to learn at least basic Spanish if you plan on living here. At Intercultura we can help you learn or improve you Spanish and with so much more. We can offer advice and assistance regarding:
Cultural adaptation seminars
Spanish language immersion
Homestay and/or independent lodging assistance
Suggestions and references regarding work & visa requirements
Referrals for Legal Services
Schooling options
Forming a network abroad: Social and Activity plans
Why Costa Rica?
No standing army
Highest literacy, safety and educational standards in the region
Highly educated work-force and work opportunities
Friendly, welcoming local population
Affordable property values
Easy to learn the language and integrate into local culture
If you're ready to make the move and live in the country of "Pura Vida", let Intercultura help. For more information email us at info@interculturacostarica.com