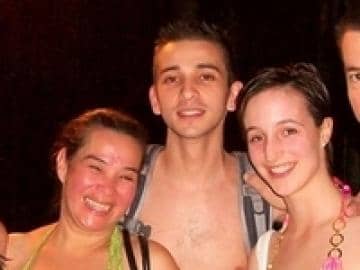 Learning Spanish in Costa Rica: A North American in Central America
My whole life I've felt there was something more; something that I just couldn't find in the familiar and neatly tree-lined streets of my hometown. It wasn't until I had reached the tender age of 19 that I finally figured out exactly what it was that I was missing. Adventure. Challenge. Personal growth. Risk! I had become so accustomed to living my life the 'American' way that I began to feel stuck. I felt no excitement, no energy nor zest for life. What I desperately needed was a change, and a rather large one at that! So I took the biggest risk that anyone really can. I moved.
I moved South, about 7 countries South to be exact, to the beautiful and exotic land of Costa Rica. I had no real plan, just an address of a Tica family and a lofty goal to learn Spanish as fluently as any non-native speaker really can.
I still remember my first day here. I arrived at 6 am after a long and sleepless night on the red-eye. My new Costa Rican mother was waiting patiently for me outside the expansive glass windows of the San José airport with a big sign scribbled meticulously with my first and last name. We both offered nervous salutations, her in perfect Costa Rican Spanish, and I, with a shaky voice, managed to get out a timid 'Hola'. As I followed her to her car, dragging behind me my life in three large suitcases, I took in my surroundings with eyes the size of saucers! So this was Costa Rica.
Although it only took about 30 minutes to get 'home' from the airport, it seemed like an eternity! Meanwhile we attempted a very clumsy conversation to get to know each other. Once back at the house- a two-story, 3 bedroom, 3 bath condo in a small gated community on the outskirts of San José- she introduced me to my new dad, a sister, and even a nephew. After a quick shower, a power nap, and some good old family bonding, I met one of my new Costa Rican brothers, the other was living in the States and would be returning the following month.
After a big feast of a dinner- typical meat, rice, and beans- I decided to turn down for the night in my new little room, in my new little house, in my new little country. It was official- I had survived my first full day unscathed as an American in Costa Rica; who knew what the next day would bring?
By Katie Horch