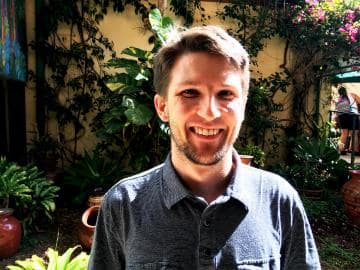 Intercultura es Gente – Patrick from Boston, USA
#interculturaesgente
Intercultura is all about its people, and that is not just our staff and our host mothers, but also about our students.
This week's #interculturaesgente post is about Patrick from Boston who studied Spanish for 4 weeks at our Heredia campus in May. As usual we asked him our "famous" five questions. 🙂
Why do you want to learn Spanish?
"I am a physician in Boston and have always wanted to learn Spanish to help me take better care of my patients!"
Why did you come to Costa Rica?
"Costa Rica is a beautiful country with incredible people and places to explore."
Why did you choose Intercultura?
"I researched many programs online and felt Intercultura had the strongest reputation and program to maximize my time in CR."
What did you like the most about the school and Heredia?
"I thought that the language education program was very well thought out and I liked all of my professors very much. The students came from all over the world, which was amazing!"
Were you able to improve your Spanish with us?
"I dramatically improved my Spanish in four weeks, before coming to Costa Rica I had never studied Spanish before!"
Patrick Conner Johnson, Boston, USA, visited in May 2018