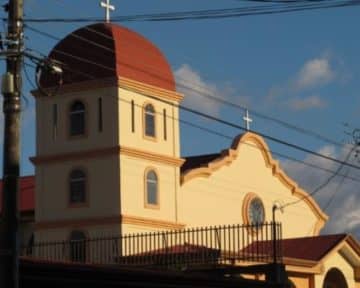 Ever wonder what to do after a day in Spanish classes in Heredia? Luckily for you, Heredia is a small university town with a diverse nightlife. Take your pick from the list created by Intercultura staff:
1. Hungry? Heredia has a huge variety of restaurant including Japonese, Italian, sushi, wood-fired pizza, Spanish tapas (El Cholo is highly recommended and is right around the corner from the school), Indian and Caribbean. For further restaurant recommendations, click here or here.
2. Need some exercise? Head over to the Palacio de los Deportes, a short walk from school. You can pay a small fee to use the Olympic sized pool or track. There are also a some nearby gyms and yoga studios. Ask in reception for more details.
3. Check out the local theaters and practice your Spanish! Heredia is home to two well-known theaters, Teatro Aplicado (part of the National University, also located in Heredia) and Teatro Dionisio, near Barva, Heredia. Check with Katie in Student Services for more information about local theater productions.
4. Thirsty? There are some good bars in Heredia. ¨Popular with the university crowds are FoFo and El Bulevar, both located near the National University. For a pitcher of sangria, head to EL Cholo.
5. If you're in the mood to shop, look no further than Paseo de las Flores, a new mall with stores for everyone.
San José is just a short taxi or bus ride away and offers a larger selection of fun events like dance shows, music concerts and karaoke. Click here for an activity guide in Spanish that keeps you up-to-date on all of the major events throughout the Heredia and San José area. For a guide in English, click here.