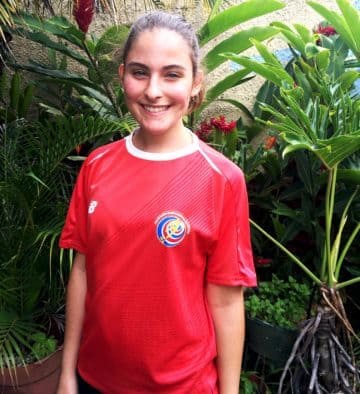 Intercultura Es Gente – Teen student Annalise, USA
#interculturaesgente
Intercultura is all about its people! We love to listen to our students, what made them come to Costa Rica and to our Spanish school…
Annalise, 17 years old, went for our Teen Academic Immersion Program which we offer year-round at our Heredia campus. She studied 3 weeks with us during the month of July, and we asked her our typical "interculturaesgente" questions.
Why do you want to learn Spanish?
"To be able to communicate with others and have the experience of learning a new culture. To have richer travel experience, too."
Why did you come to Costa Rica?
"Costa Rica is a beautiful country and it´s famous for being safe and welcoming. I wanted to have an immersion experience and learn Spanish here. "
Why did you choose Intercultura CR?
"Intercultura provided many opportunities for me to learn Spanish, take culture classes and go on excursions to other parts of the country."
What did you like the most about the school and Heredia?
"Living with a host family and communicating with people in Spanish—I especially enjoyed the dance classes! Heredia is a great city, as well."
Were you able to improve your Spanish with us?
"Definitely! In only three weeks I went from not being able to communicate, to having full conversations!"
Annalise Jacobson, USA, visited in July 2018