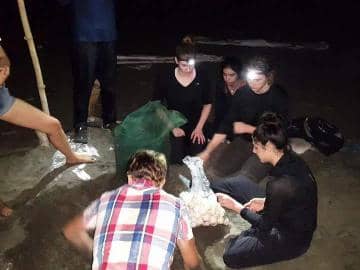 Volunteering abroad – What we want you to know before taking off
You are ready for your volunteer adventure abroad, but the truth is you have no idea what it really means and what to expect?
It is important that prospective volunteers have realistic expectations of the volunteer program. There are some things that will help you have a meaningful and valuable experience as well as increased interaction within your placement. Most importantly, remember that a positive, open-minded, hands-on attitude is the best attribute you can bring to the job.
We at Intercultura Costa Rica have many years of experience with volunteers and volunteer work and can tell you – out of our personal experience and from our job monitoring and accompanying volunteers – what you should be ready for and what we want you to know before taking off!
1. SORRY but you won´t save the world, environment, or children of a third-world country!
Many volunteers come to work with the idea that they will "save the world/environment/children" of a third-world country via their participation in the program but in truth, as a short-term volunteer, you will
most likely learn more than you teach,
you will expand your own horizons and
you will have the privilege to share with and learn from the people who are working at the grass-roots levels to improve the situations their projects arose to tackle.
2. Keep in mind that unless you have significant experience, language or technical skills, your training period as a volunteer will require the use of already scant resources and investment on the part of project personnel.
By the time you are trained, you may be ready to head off to your next adventure, so be aware that even though you may be paying for your participation and lodging, you are also receiving free education and training in international service work, an invaluable resource for your own personal and professional development.
3. If you come here to do volunteer work, expect to do just that, work!
You will work 8-hour days, 5 days a week
you will be expected to arrive on time,
participate with a good attitude, and
be ready to do whatever is asked of you within the project description.
You will NOT be allowed to take off to travel with friends, party, sleep in late because you are hung-over, or go out drinking nightly in the local community.
You are expected to be an ambassador for your organization and your home country, and maintain good conduct, ethics and personal presentation at all times.
In Conclusion
This is not the program for you if you just want to meet new friends and have a cheap vacation!
If your goals are different from the aforementioned, we recommend choosing another program that is based on an interactive, travel & fun model. If, however, you genuinely (and humbly) want to donate your time, energy and hard work to help make things a little better through your efforts, we welcome you to Intercultura Costa Rica's volunteer program.