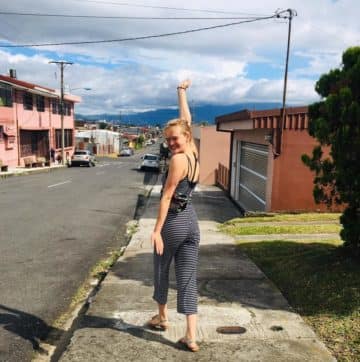 What to do in Heredia in 2023
Updated February 2023
Estimated reading time: 2 minutes
Everything you can do in Heredia and the Central Valley in 2023 (and it's quite a lot):
Visit a museum (corona pandemic regulations only require reserving online beforehand)
Hike in the moutains at any of the designated parks or just wandering around on beautiful country tracks and roads
Go to the beach for the day
Explore world cuisine at the trendy open-air food courts
Take a trip through Latin America's culinary tradition, eating out at restaurants from Argentina, Mexico, Colombia, El Salvador, Nicaragua, Brazil, and many more!
Meet local students through our intercambio program, which is like a buddy system. You will be paired with a student learning English. You practice both languages and each helps the other with their learning.
Dance salsa with Enrique! He is the amazing and patient teacher at our campus in Heredia., and will have you doing some pretty incredible salsa moves by the time you go home.
Go to the international bookstore, where you can browse through books in English and Spanish. Besides you'll find board games, puzzles, and other curios.
Get a great mani-pedicure for less than $10, or a haircut for around the same.
Join any of the numerous gyms, which have exercise classes of all types. You will find from Orange Theory Fitness to Zumba to Cardio Box to Active Seniors and much more.
Get yoga-certified at one of the central valley's world-renowned training centers. You will pay a fraction of the price you would pay back home.
If you want to know more about our school location in Heredia, click here.
Or contact us and we'll provide you all the information you need and help with your questions.