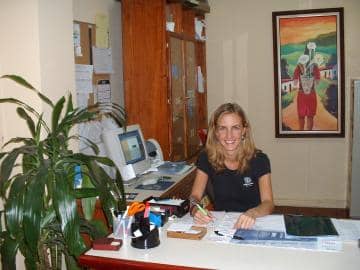 Living in Costa Rica – the start of Intercultura
"I came to Costa Rica for the first time in the summer of 1990 to study Spanish and fell in love…with the language, the country, the people, the music, even the monsoon-like rains.
(…)
My first year, 1993, was spent working at a language school in San José as a receptionist. I was thrown in at the deep end, answering the phones in Spanish, and while overwhelming at first, it definitely helped me to improve my Spanish – quickly! When their marketing coordinator left they asked me to step in, which I did. My degree was in Literature, and I had never taken a business course in my life, but I found the process fascinating and enjoyed learning a new skill in an intercultural context. I met a lot of people, worked long hours, and at the end of the year chance put me in contact with two colleagues who were starting up a school. (…)"
READ THE FULL ARTICLE published by our partner CACTUS WORLDWIDE!