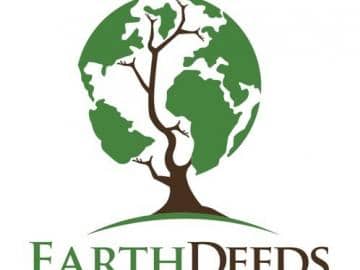 We at Intercultura try to help conserve our planet as much as possible. From recycling to installing solar panels to eliminating the use of plastic coffee stirrers, we love to live the "Eco Tourism" way that Costa Rica loves and inspires. Did you know that in 2015 Costa Rica has been running exclusively on renewable energy? The local government has set the goal to become completely carbon neutral by 2021, but we can't do it alone.
Intercultura has recently teamed up with Earth Deeds in an effort to help our students "onset" the carbon emissions of their travels by using their Carbon Calculator to get an idea of the effects of their trips on the planet. Check it out to see what your trip emits in metric tons of carbon. You'll then have the option of making a donation to "onset" these emissions by contributing to a local, non-profit organization in Sámara called, Asociación CREAR. CREAR offers environmental education to the local children in the form of in-school assemblies, multi-media "environmental commercials" made by the kids, after-school programming, specialized field trips and beach clean-ups.
Check out this short video for a little more information. You can help save the planet and enrich the community you visit by donating today. ¡Muchas gracias!