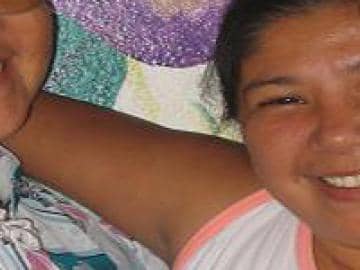 Happy Costa Ricans top global list for the good life
By Simon Briscoe in London
Published: July 4 2009 03:00 | Last updated: July 4 2009 03:00
Costa Rica, the country of fewer than 5m people sandwiched between Panama and Nicaragua, tops a new global ranking for combining a happy and long life with limited environmental degradation.
The country blends beautiful countryside, a great diversity of species and has long since got rid of its army. The merger of its energy and environment ministries has reversed deforestation and helped it produce 99 per cent of its energy from renewable sources. It has also scored highly, relative to other developing countries, in surveys of poverty, press freedom and democracy.
The Happy Planet Index, "Why good lives don't have to cost the earth", published today by the UK-based new economics foundation, combines measures of life expectancy, happiness and ecological footprint to assess the sustainability of growth in 143 countries.
That the top 10 in the list of "greenest and happiest" nations is dominated by Latin America might raise a few eyebrows, as the region is better known in the western imagination for its slums, inequality and coups. Zimbabwe languishes at the bottom along with a dozen other south, east and central African countries.
But the Latin Americans score highly, the report suggests, due to non-material aspirations and strong social capital among friends and relatives. The grim performance of the developed world might also prompt some westerners to cast doubt over the value of the report. Among the rich nations, the highest placed country is the Netherlands – but it manages only 43rd. The UK languishes midway down the table – 74th, behind Germany, Italy and France but ahead of Japan and Ireland. The US fares particularly poorly, in 114th place. The western countries have long life expectancy and people are reasonably happy, but the countries suffer in the rankings due to their ecological footprint, reflecting high levels of consumption. The challenge for the west, the report says, is not to keep increasing incomes but to aim for more meaningful lives and stronger social ties. That might be a leap too far in the near term but the index is released when policymakers are exploring broader measures of pro-gress rather than a desire to boost growth. French President Nicolas Sarkozy's "Commission on the measurement of economic performance and social pro-gress" is due to report soon.
Critics of such measures and summary indices say they are based on arbitrary data and calculations but most welcome their contribution to the policy debate.
"HPI is one of the several attempts to go 'beyond GDP' and to bring attention to important aspects of our life," Enrico Giovannini, chief statistician at the Organisation for Economic Co-operation and Development, said. But, he added, "It is impossible to capture in a single indicator the complexity of our society."

www.ft.com/happy