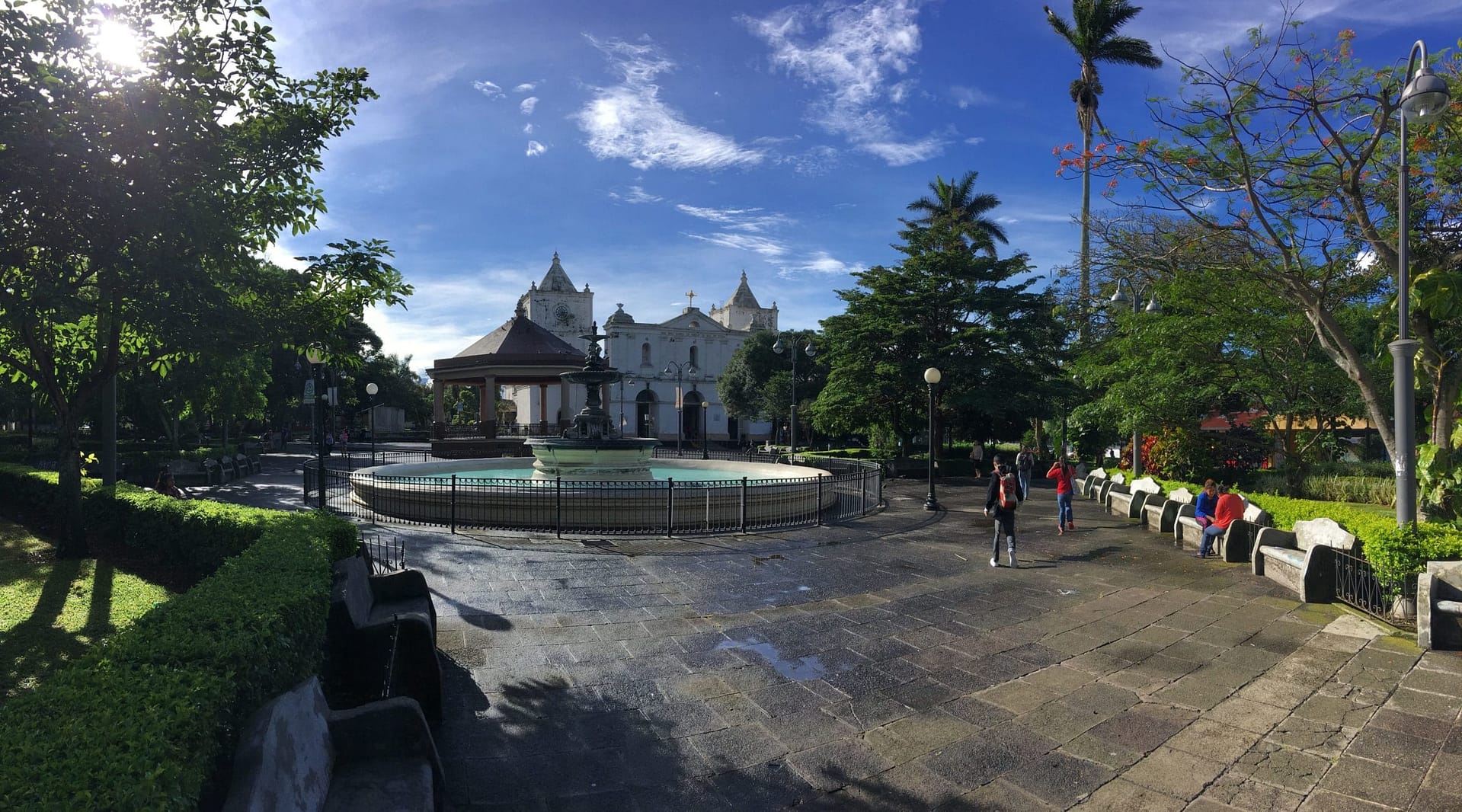 5 advantages to studying Spanish at our city location in Heredia.
Yes, the beach is cool, but here are 5 advantages to studying at our city location in Heredia:
It's cheaper: Delicious and affordable restaurants on every corner with dishes from around the world. You can get:

a typical casado for only ₡2.500 colones,
a vegan fruit bowl for ₡3.000 colones,
or a Lebanese dinner for under ₡5.000 colones.
Mountains and volcanoes are a short car or bus ride away. You can go for an impromptu walk in the mountains anytime of day. Another option is planing an afternoon fieldtrip to a tropical wildlife rescue center with series of 6 amazing waterfalls onsite.
Less tourists, more Spanish! It is rare to see other non Spanish-speaking foreigners in Heredia, which means you'll have to put your lessons to good use as you navigate the town.
As people in Heredia are not used to having many tourists there, they are always interested in talking to our students. For this reason you can easily end up making a new friend just by sitting in the central park for a short time or asking directions on the street.
The arts & culture scene in the central valley is amazingly dynamic. There are ever-changing art exhibits, dance performances, theatre shows, arts fairs in the park, and organic foods and local crafts markets.
Convinced? If not here are 2 more advantages:
Heredia's privileged position in the center of the country means you are able to explore every side of the country! For example the tropical humid jungle of the Caribbean where you will find toucans, sloths and many other exotic animals, as well as many beaches boasting crystal clear water and white sand.
The weather! Heredia's "eternal spring" climate is truly one of the best in the world. The year-round temperatures average is between 80 to 84 degrees F (27- 29 C) with sunny skies almost every day. In the rainy season, you may get some evening or afternoon showers, but you will still have sunny days and warm temperatures.
If you want to know more about our city location in Heredia, click here.
Or contact us and we'll provide you all the information you need and help with your questions.