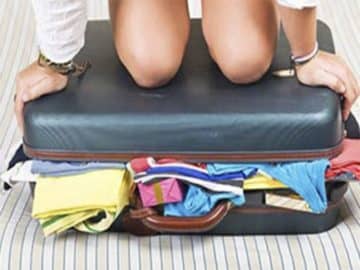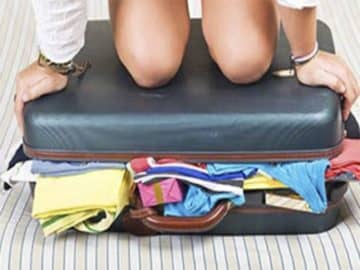 What To Pack When Coming To Costa Rica?
So you are planning your trip to Costa Rica. We all have different steps that we go through. Also we know the essentials that we need to bring, clothing, toiletries, socks, undies, etc. However, what about the stuff that is not your normal go to because you are going to the tropics ?. . . well here is a pack list for Costa Rica of the things you might not have thought about until now…
Pack list for Costa Rica – Our top 10 most haves when traveling to Costa Rica:
Comfortable shoes.  Whether you are a beach lover or a mountain climber, make sure you have the right shoes for your visit.  Also if you plan to do water sports, you  probably want to invest in some adventure sandals that fully strap on to your feet.  Everyday sandals are great for this too, as they also dry out better than say, tennis shoes or hiking boots.
Sunscreen!  I know you are probably thinking, duh, off course I would bring this to the tropics. BUT many people think, "oh, why bother taking up space in my luggage, I will buy some there" and then BOOM they are struck with the HIGH price of keeping skin safe.  As sunscreen can be really expensive here. We highly recommend that you bring your favorite SPF with you prior to entry.
A towel. A quick dry towel is nice as they pack light, but any kind will do. We recommend bringing a towel because Costa Rica is filled with adventure, luxurious beaches, rivers, swimming holes. Therefore it is best to have a towel ready and available for impromptu swims. In addition, many hotels, AirBnBs and Homestays do not provide extra beach towels, so better bring your own. A whole new take on B.Y.O.T
Anything medical or health related.  Make sure that you come prepared with all your health care needs. For example prescriptions, feminine hygiene products, and eye-care solutions etc.  It can often been challenging to find the right brand of product or even finding it at all. And when you do, it might be much more expensive then back home.  So plan accordingly and bring your "stuff".
Dress clothes: so maybe you are coming for solely adventure, or maybe just time on the beach. It's still a good idea to have one nice outfit that you would wear out to dinner or to a celebration.  Cleanliness is close to godliness in Costa Rica. It´s common practice to look nice even when going to do minor tasks, like riding the bus, going shopping or going to the bank.  It´s also common for a Costa Rican to bathe twice or more per day. We recommend that you take a few more showers then you would back home, too.
Zip locking bags or dry bags. Costa Rica is known for two seasons, wet and dry.  In the wet season it might make more sense to bring zip locking bags, but why in the dry season you may be asking..  Well dry isn't just a few days without rain, it can be MONTHS, and believe me, things get dusty! Thus it's a good idea to keep things like electronics protected from the elements, and that means wet + dry. You can purchase heavy duty bags too to insure long life and reusability. Double check that sure zip-locking bags are on your list.
A light jacket or sweater.  Costa Rica is a tropical place, and that means it will most likely be warm and or very hot.  But be warned, when temperatures vary from 95 degrees in the day to 70 degrees at night, that is a drastic change for your body.  Please BRING LAYERS.  In addition, if you travel from the coastal regions to the highlands, the change in temperature will make you happy you brought a light jacket and maybe even, dare I say it, socks….
Ear plugs.  Yup, ear plugs.  This is for one reason; noise levels are louder in Costa Rica.  Whether it is your new neighbors, the motobikes on the road at night or even the 4 am rooster. You will be adjusting to new sounds that you probably don't hear in the comfort of your own bed.  Having ear plugs can help you get a good night's rest, and when your busy traveling, you will want a full nights sleep.  Just last night, I was up for what felt like hours listening to two frogs singing right outside my bedroom window.  Let's just say, they are extremely loud and have no concern for human sleep. 
Notebook and pen: If you are student, this is always a good thing to have, but also, it is a good idea to have a place to write down address,  telephone phone numbers, and other important information that you learn along the way.  Having a notebook and pen on hand can help you remember new vocabulary you pick up, or even keep a journal of your travels for years to come.  They are lightweight and easy to pack.  I personally enjoy traveling with a little pocket sized notebook for quick notes, sketches + more.  Don't rely on your phone, try the old fashion pencil and paper for a change.
And our number 10 thing to bring to Costa Rica is . . . Open-mindedness!  Remember to check in with your expectations and realities of your trip. Try not to come with preconceived notions and enjoy Costa Rica for what it is, Pura Vida.  Things in Costa Rica will be different from home, and from other countries in Latin America, so take it for what it is and life in the moment.  Traveling is a time to put yourself out there, learn about your comfort zones and try new things.  If you can be open to new places, people and things you are sure to have a wonderful time in the land of sun, sea, mountains, jungle, volcanos, animals, and some of the most wonderful people on earth. Embrace the Pura Vida that makes Costa Rica so special and will keep you coming back.
Comment below if you think that we forgot something. on our pack list for Costa Rica.
Pura Vida
Follow us also on Facebook and Instagram for more Tips and News.