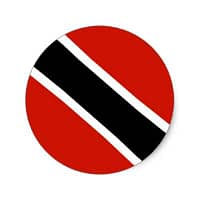 Camille Cumberbatch
Family & Kids Program – Heredia Campus: I cannot express the depth of our thanks to you and your wonderful team for the amazing experience we are having in Costa Rica and with Intercultura Costa Rica!!!
Our Mama Tica- Jeanette is an exceptional hostess! She is kind, considerate, helpful, generous and loving. We are very comfortable and happy staying at her home where she and her sons make us feel like family.  We are all learning so much about the Costa Rican lifestyle and values system.
Joshua is thoroughly enjoying his class experience and loves the dancing and meeting other international students. He is learning plenty from his teacher Annia, whom he respects and values deeply. He is definitely benefiting from his sessions with her.
The overall service has been exceptional! This whole process was problem free and stress less which we deeply appreciated. The administrative staff at the school were always welcoming, hospitable and helpful. The Costa Rican people are truly blessed and are a blessing to others.
We extend our heartfelt thanks and best wishes to you and the rest of the Intercultura team and truly hope to return with more friends in the future to enjoy Pura Vida!!
Muchas gracias,
Camille, Mike and Joshua
Trinidad and Tobago
July 2017