STUDY SPANISH IN HEREDIA
Enjoy learning Spanish surrounded by hills and volcanoes, in a town with few tourists and a lot of opportunity for Spanish practice!
Study Spanish in the mountain city of Heredia, Costa Rica, and live with one of our wonderful and friendly homestay families. This typical, small Central American city has its own charm with colonial flair, and is located less than 10 km (6 miles) from San José, the capital of Costa Rica.
The colonial building of our historic campus is an oasis on the outskirts of downtown Heredia. From the moment you walk through the door, you will be welcomed in a friendly and familiar atmosphere.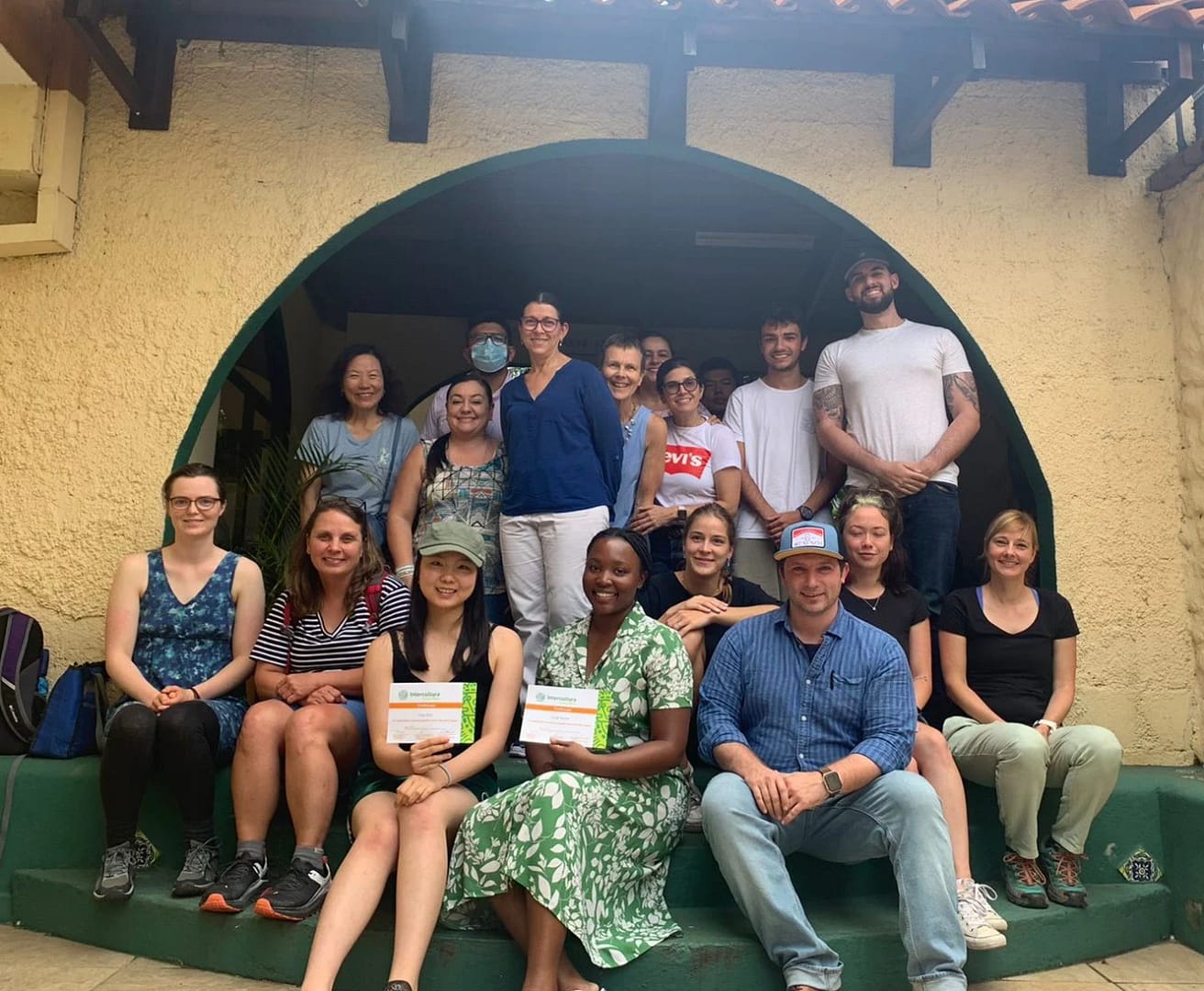 INTERACT WITH THE LOCAL CULTURE AND COMMUNITY
What makes our Heredia city campus unique
We have daily FREE activities, such as Latin dance, cooking, conversation hour with locals, yoga and Zumba. In addition, our social activities staff takes students on weekly evening social outings and afternoon cultural tours. This is a great way for students to make new friends, socialize, and really get to know the town and the people of Heredia. Destinations can include visiting a coffee shop in a nearby colonial town, going to an art show, a night on the town at a popular university bar, or doing a museum trip in the capital. (Students pay only entry fees and transport).
Students will also find there are many ways to integrate into the community through sport: at a pick-up basketball game in the park one block from school; at the football field a few blocks north of us; going to the local gym or swimming at the Olympic-size public pool just two blocks from Intercultura.
Meet and connect with Costa Ricans without even having to leave the school!
Intercultura Heredia not only hosts Spanish students from around the world but also offers English & Brazilian Portuguese classes to local "tico" students, which guarantees a language and cultural exchange with locals right where you study!
Does our Spanish school in Heredia sound like your ideal study and immersion location?
WATCH ONE OF OUR BEST HEREDIA STUDENT VIDEOS
Erin, from California, has studied Spanish with us more than once and gives you a pretty good idea of what it's like to learn Spanish in Heredia.
Have Questions to our Spanish school in Heredia?
Don't hesitate to reach out to us. Leave a message below!