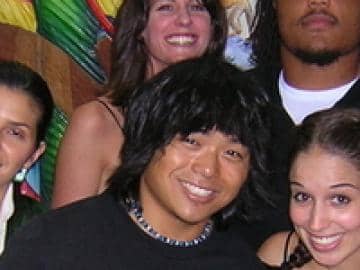 Top Ten Reasons to Learn Spanish
10. Your co-workers are fluent in Spanish and are getting looked at for a promotion ahead of you because of it.
9. Your customers speak Spanish, and you are reduced to hand gestures and "gracias" as a means of communication and your Spanish speaking colleagues won't need to be your personal translators.
8. You like to eat at your local Mexican restaurant, and want to order from the menu without stumbling over every last chalupa.
7. You're taking a trip through Latin America and want to be able to converse with the local population beyond where's the bathroom?
6. You want to expand your career opportunities. Bilingual people are in great demand in many fields.
5. Learning Spanish may help prevent dementia. Research indicates that knowing and using two languages reduces your chances of developing dementia, including Alzheimer's Disease. Other studies show that studying languages can improve your memory and slow age-related decline in mental acuity.
4. Learning Spanish will allow you to better appreciate Hispanic cultural contributions. Reading Latin American or Spanish newspapers and magazines will open a window into the Latino mind. Knowing the language will prepare you to better appreciate some of the great Hispanic modern and classic cultural contributions. From Miguel Cervantes to Gabriel Garcia Marquez, Hispanic literary contributions are monumental. From the royal portraits of Goya to the surreal depictions of Picasso, Spanish influence on the fine arts has been substantial.
3. To be able to communicate with your Spanish speaking significant other or to find a significant other.

2. Learning Spanish will help you keep pace with popular culture and music. Remember the Taco Bell commercial with the chihuahua? "Yo quiero Taco Bell" is saying two things. "Yo quiero" means both "I want" and "I love."
1. There's no better time than now to learn Spanish and get know all of our excellent staff and professors at Intercultura and Samara Language School!
Let us know YOUR reasons for learning Spanish!