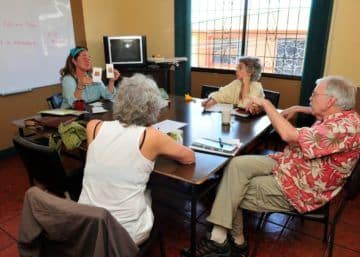 "I have discovered my passion. It really changed my life. It is the best thing I've done."
We always ask our students how they heared about us. Some of them find us through the internet, social media and by word of mouth, but many also come across us in newspaper- or blog articles that lead them to our school.
One of our favourites was published by the New York Times in 2012, but it remains relevant today and still leads people that are interesed in learning the Spanish language to us.
Click here to read the article.